Evacuation warnings issued for Ventura, Santa Barbara County residents ahead of incoming storm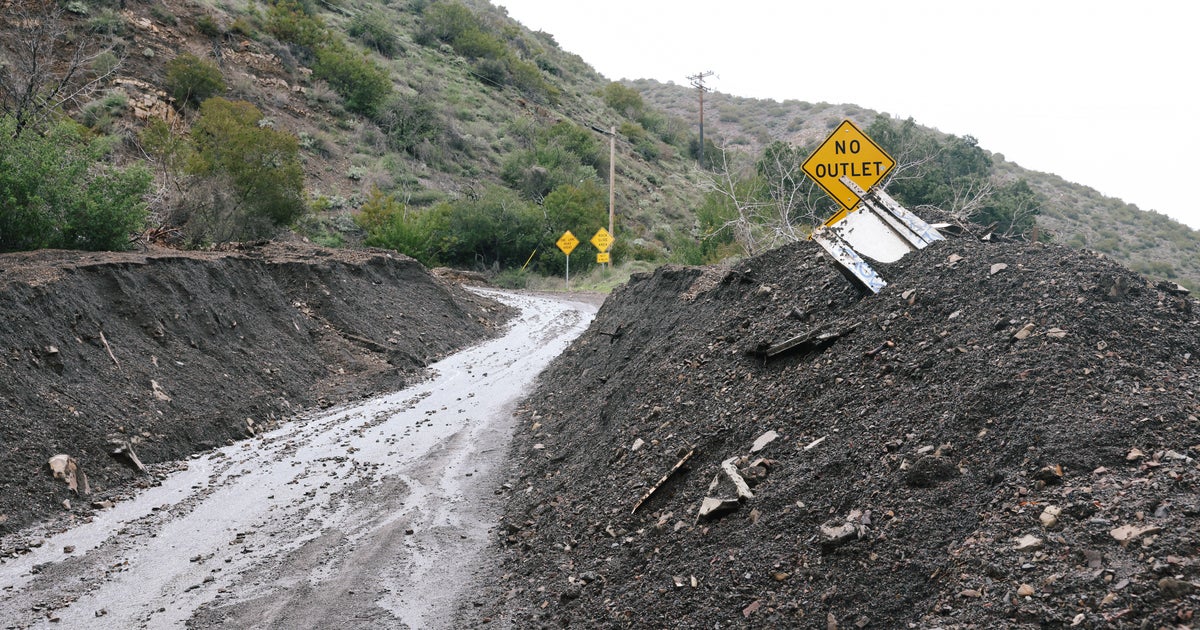 Evacuation warnings issued in Ventura, Santa Barbara Counties
Evacuation warnings issued in Ventura, Santa Barbara Counties
01:05
With yet another powerful storm closing in on the Southland, officials have issued a number of evacuation warnings for Ventura and Santa Barbara County residents who face the most risk of flooding or debris flow. The storm is expected to bring heavy precipitation as soon as Monday evening, which could last through Tuesday. In Santa Barbara, residents living near the Alisal and Cave Fire burn scars were warned ahead of the incoming storm. Officials advised them to be prepared to leave at any moment and pack any essential items ahead of time. Those with disabilities or functional needs, or who have large animals, were advised to leave immediately.As a result, evacuation warnings have been issued for residents living in the following areas beginning Monday at 6 p.m. and lasting through Tuesday at 10 p.m.:South Matilija Road, Matilija Springs Area – Camino CieloNorth Fork Springs RoadCreek Road/Old Creek RoadCamp Chaffee Road/Casitas Vista Road AreaLengthier evacuation warnings have also been issued in the following areas from 6 p.m. Monday to 10 a.m. Thursday:Piru Canyon Road from Northeast Piru to Lake PiruVentura Beach RV Resort, which has been severely damaged by the most recent storms to hit the area, are also under evacuation warning, lasting from 6 p.m. Monday to 9 a.m. Wednesday. 
Matilija Canyon Road, which was severely damaged in January, still faces intermittent closures as reparations continue.Last week, several homes in Camarillo were evacuated by flooding during a different winter storm. Residents were advised to prepare for the worst, with county officials providing sandbags as needed at a number of fire stations.For more information on evacuation warnings, road closures and other impacts that could come with the storm, visit Ventura County's Emergency Information Source. 
KCAL-News Staff
The KCAL News Staff is a group of experienced journalists who bring you the content on KCALNews.com and CBSLA.com.
Thanks for reading CBS NEWS.
Create your free account or log in for more features.